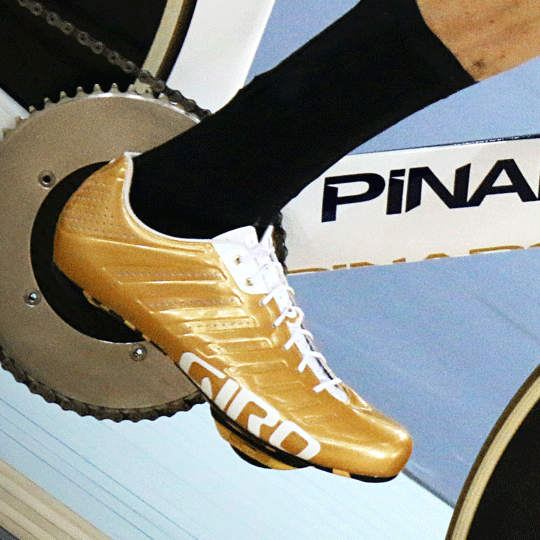 Cycling shoes, also known as 'Disco Slippers', come in a massive variety of styles, shapes, materials and cleat compatibility. When faced with a slew of Hurculian brands such as Specialized, Fi'zi:k, Giro and Scott, shopping for new cycling shoes can be a little daunting. To help take the sting out of online research, Neatcleats has put together a helpful buying guide so you can find your perfect pair of disco slippers to cycle off into the distance in. 
'Clipping in' is a term used by cyclists when shoes are securely clipped into your pedals. It may sound daunting at first, but clipping in drastically improves your pedal efficiency, which allows you to ride faster, effectively! 
Cleats
The most important thing to know is that cleats are NOT sold with cycling shoes. You'll have to purchase these separately, once you've chosen your new cycling shoes. Most road cycling shoes use a three-bolt cleat mount, which is compatible with road pedals like Shimano SPD-L, Time and Look. However, if you would instead use a different pedal system, then be sure to do your research so you can be sure your shoes, cleats and pedals are compatible. The great thing is that our wall-mounted and carabiner Neatcleats are compatible with all significant cleat brands so once you've chosen your type, you can grab a pair of Neatcleats to keep your shoes together and safe.
Soles
A common rule of thumb is that the stiffer the sole, the more efficient the pedal power transfer. Generally speaking, the more rigid the sole, the more expensive the shoe and that's because the materials used to achieve a balance of stiffness and lightweight, are more expensive.
Plastic soles are widely used in more entry-level shoe models. Plastic is durable, but it does flex and is heavier than other options available. A midrange sole is a carbon composite sole that's a blend of carbon and plastic, and finally, a full carbon sole. Offering the lightest and stiffest option, carbon soles are also the most expensive of the three options. However, despite their incredible power transfer, carbon soles can be uncomfortable on longer rides as you'll feel a lot of feedback from the road through your feet.
Fastening
There are four standard fastening systems used when it comes to road cycling shoes: dials, laces, ratchets and Velcro. You'll typically find Velcro fasteners on more entry-level shoes, and that's because it's durable, lightweight and more affordable. However, Velcro is more difficult to adjust on the fly and will begin to bobble, which weakens the grip. Laces have made somewhat of a comeback in recent years. While they lack adjustability on the go, it's easier to get a snug fit with laces than with Velcro.
Ratchet fasteners are durable, allow for incremental adjustments, and are typically combined with Velcro straps for additional security. However, ratchet fasteners require two-hands to use, so make sure you have them done up comfortably because it'll be more difficult to adjust on the fly. Dial fasteners like BOA are incredibly lightweight, super secure and easy to use and adjust with one hand. You'll typically find dial and BOA systems on the upper end of the affordability.
Ventilation/Insulation
Heat is another crucial consideration when purchasing cycling shoes. You need adequate ventilation to allow airflow to circulate, so your feet don't overheat. Equally, you don't want cold feet, especially in cooler months, so insulation is another essential factor to consider. 
Road cycling shoes can range from thermal winter booties to lightweight, highly-meshed shoes. Consider your typical riding environments and climates to determine your ideal level of breathability. Warm weather shoes will feature mesh panels, lightweight materials and perforated holes throughout. In cooler climates, you can purchase overshoes which are insulated covers that slip over your shoes to help keep the warmth in. Or if you find yourself frequently riding in cold conditions, you can also purchase winter cycling shoes which are even more insulated. 
As with most things in cycling, investing in a quality pair of shoes will see you through many miles of adventures on your two-wheeled companion. Where possible, it's always best to try-before-you-buy to ensure you get a shoe that fits comfortably and that works for your pedal and cleat type.