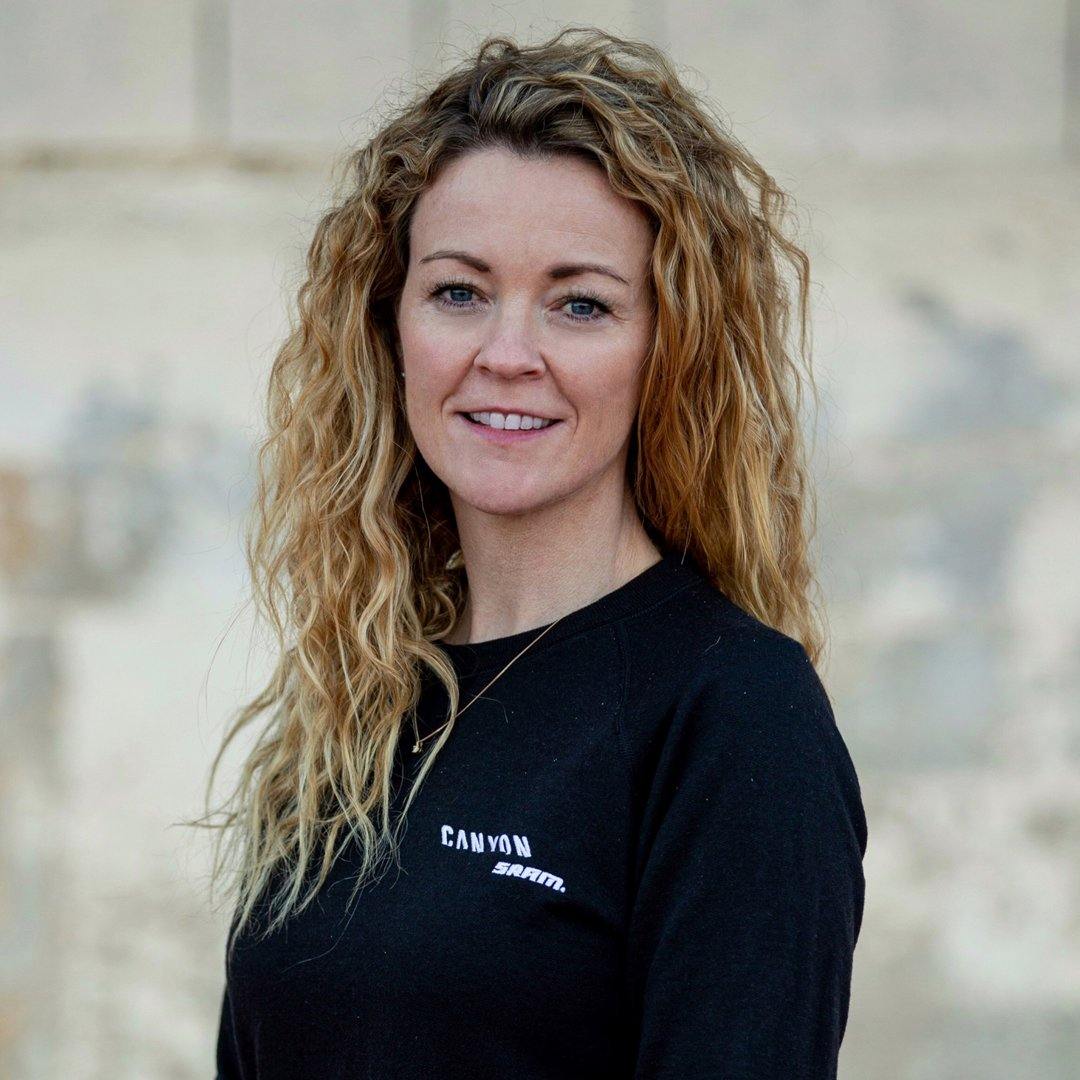 Suffice to say that 2020 was an unprecedented year for everyone. With sporting events still being postponed or cancelled, it's impossible to say with certainty when racing will get back underway. With athletes having forced down-time and teams being split across the globe, the logistics of team management have been well and truly tested. To provide us with a behind-the-scenes insight into the trials and tribulations of managing a professional race team during the lockdown is CANYON//SRAM's marketing and comms sports director, Beth Duryea.
Catching up over Zoom, Beth is currently residing in Italy but has been fortunate to return home to Australia to visit when it's been safe to do so. When recalling the breakout of the pandemic, Beth recalls, "The momentum and understanding of COVID were only just starting to happen as we headed out to Omloop Het Nieuwsblad. The sports director at the time said to the riders, go full effort into this race because it may be the last one for a while, and it was, until July." 
Ahead of 2020's Strade Bianchi, rumours were circulating with regards to the impact of COVID-19 so it wasn't a big surprise when the event was cancelled for the year. "Just before Strade Bianche, we got together with our medical team from Hamberg to have a chat about the risks that COVID could present, along with professional recommendations as to how we go forward"… "We could only plan with the information we had so it was quite difficult as many things were out of our control. We just ensured we had accurate information to update the team with when it came to racing and travel." However, national lockdowns were coming into effect all over the world, which caused some of the team riders to head back home, while others remained in Europe. For Ella Harris, who had not long arrived in Europe from New Zealand, the decision was to stay in Europe to make the most of her time there, but when lockdown restrictions became tighter, Ella made the decision to return home, as did Alexis Ryan who returned to the US. 
With riders spread out in various countries with differing lockdowns restrictions, Beth and the management team had to be mindful of each individual's situations when setting challenges and training plans. Some riders and staff were really restricted on where they could go and how they could train, whereas in other countries where restrictions were more relaxed, there was less of an impact on the team. "We were very flexible with training. Some riders chose to have some time off to re-adjust and spend time with their families, while other riders had the chance to still go outdoors to train. The performance director was very understanding and realistic about what to expect from the team during that time," explained Beth. If there's one thing to have really help keep many of us going during the various lockdowns, it's social technology. "Zwift has been invaluable to the team and it really helped with focus and team building. By doing Zwift races and debriefs along with regular zoom calls, it helped to keep morale high amongst the team," added Beth.
As we are now coming out of the other side of the global health crisis, we're no doubt going to see some long-term and permanent changes in how we live and socialise. For CANYON//SRAM Racing, they've recruited a dedicated COVID team to help them navigate travel logistics, carrying out testing for travel, the UCI and all competition, something that many teams, brands and businesses are having to now consider. 
After an unprecedented year, 2021 is certainly looking more hopeful with the upcoming Tokyo Olympics still set to go ahead this summer after being postponed in 2020, and many of the UCI track and road events are looking optimistic. It's great to see professional teams such as CANYON//SRAM Racing be so flexible and quick to react to the changing conditions of racing and lockdowns, ensuring the riders receive the right support and enough of it until a more 'normal' pace of life resumes for everyone.